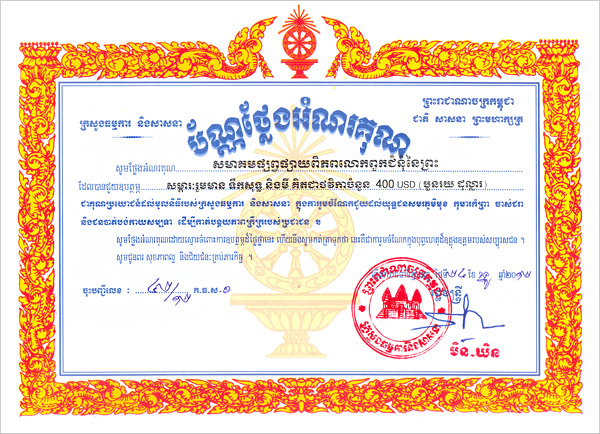 Ministry of Cults and Religion
Kingdom of Cambodia
Nation Religion King
Letter of Appreciation
We would like to express our appreciation to World Mission Society Church of God
for donating goods such as water and noodles equal to 400 USD ( four hundred dollars).
It is very useful for foundation of Ministry of Cults and Religion to participate in helping units on the front line, orphans, seniors and disabled person to cut down on poorness.
We would like to express our appreciation for your great donation and to note that
this is the great participation of generous man.
May you have a good health and successful in all duties.
Registration Number: 42/12 k.t.s.k
Phnom Penh, December 24,2012
Minister
Min Khin